BUY & SELL ROLEX WATCHES
If you are in the market to sell your Rolex for the best price, Luxe Jewelry and Loan is the only choice for the sale of Pre-Owned Rolex watches. We also have access to every Rolex model on the market through our international network of suppliers. Whether you are looking for Submariner, Daytona, Date just or President, we can procure the model that you desire.  At Luxe Jewelry and Loan, our goal is to offer the best value possible for Pre-owned Rolex watches as well as any other exclusive designer watches (i.e. Patek Phillipe, Omega, Breitling, Cartier, Audemars Piguet, etc).
BUY & SELL GOLD and JEWELRY
Luxe Jewelry and Loan offers a discrete and secure environment to buy and sell your gold and jewelry. Private guest parking is available upon request.  We specialize in the purchase and sale of gold, diamonds, luxury watches, and jewelry.  We also provide loans based on the value of your jewelry and precious metals (gold, silver, platinum).  Through our expertise in the jewelry market, our continued education through G.I.A. and our market analysis, we can leverage our international network of suppliers to offer our discerning customers the best possible quality, selection, and price.
BUY & SELL DIAMONDS
Are you looking to purchase a diamond ring?  We can supply any shape, size, color or quality with our extensive access to our network of international diamond dealers to accommodate any customer. Our resident, licensed gemologist strictly adheres to GIA's International Diamond Grading System™, ensuring the most accurate grading standards.  Perhaps you have a diamond wedding band that you need to sell? Implementing GIA's grading system, we are able to appraise and evaluate your diamonds to ensure you receive a fair value.  Luxe Jewelry and Loan is a local, family-owned jewelry and pawnshop.  Contact us today for a free verbal appraisal!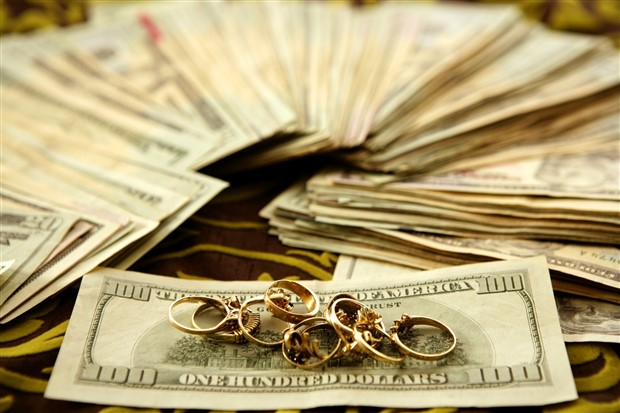 "I was looking online for a place to sell a vintage Rolex that had been passed down to me. I first called and spoke with someone who was nice and explained to get a true valuation on the watch I needed to come in with the papers and box. When I arrived, I was surprised how clean/sharp and secure the showroom was. Baba evaluated my watch and gave me a great offer that I took. I will be back to buy jewelry and watches in the future. Thanks, guys!!!" – Neal B.
"I inherited a gold Rolex from my family. I needed to sell the watch so I shopped around. Luxe Jewelry and Loan gave me the best price. The process was quick and easy and I walked out with cash within a matter of minutes." – Kevin S.
"I came in with my wife and found Luxe jewelry and loan to be the friendliest store in pacific beach. Baba explained the differences in the quality of diamonds. We ended up buying a beautiful diamond tennis bracelet at a great value. I am glad to have a local jeweler in PB. Thanks again" – Clayton C.
LUXURY BRANDS INCLUDE
Rolex, Graff, Patek Philippe, David Yurman, Audemars Piguet, A. Lange & Söhne, Hublot, Buccellati, Richard Mille, Van Cleef & Arpels, Cartier, Bvlgari, Omega, Chopard, Boucheron, Harry Winston, Tiffany & Co., and Piaget.