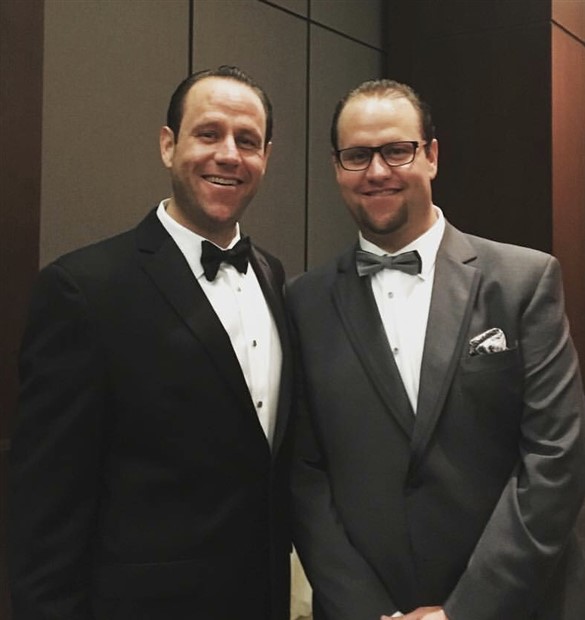 The Blumkin Brothers come from a long line of entrepreneurs and jewelers.  Continuing in our unique family tradition, we are ready to take on projects of all sizes.
If you are in the market to purchase a unique piece or create a custom design for a loved one, we have you covered. Our expertise comes from years of experience.   Or, if you need a prompt and discrete collateral loan, we are fully licensed and insured, with our focus on providing a confidential and secure environment.  We have the ability to service all your jewelry and loan needs.
Baba Blumkin was born in Costa Rica and grew up in the beach areas of La Jolla and Pacific Beach. He graduated from La Jolla High School and comes from a family that has been in the Jewelry and Pawn business for generations. His journey in the jewelry and pawn business started after he graduated from GIA with a Graduate Gemologists Degree. In Los Angeles, he worked and apprenticed under his cousin the "King of Pinks" (diamonds) Alan Friedman in Beverly Hills. After years of working and learning the jewelry business, he met Jordan Tabach-Bank and began working in the exclusive high-end pawn/loan business in Beverly Hills.  Pairing skills acquired in both the jewelry and loan industries, he continued working at the International Gem Tower in New York City. There, he expanded the business and made lifelong friends and business associates.  After many years of hard work, dedication and a great degree of a success in NYC, Baba made the to decision to move his family back to San Diego and join forces with his twin brother to open up Luxe Jewelry and Loan in their old beloved neighborhood.  "I am really looking forward to being able to service old and new friends alike in my hometown," says Baba.
Juan Blumkin was born in Costa Rica with (identical twin brother Baba).  Raised primarily in the beach areas of Pacific Beach and La Jolla, he was a local surfer and also attended La Jolla High School.  Juan later went onto earn his B.S. in management and business analytics.  Juan's family has deep roots in the jewelry and pawn business, starting as far back as his great grandfather,  who started a pawn shop when he first immigrated to the USA from Russia three generations ago.  In his career, Juan has held many corporate roles including sales, management, buying and many other leadership positions.  Additionally, he worked in textiles and the flooring industry since he was in high school, including at the largest home furnishing store in North America.  This is where he learned how important each and every customer interaction is crucial to the success of the business. Juan's sharp attention to detail, his understanding of retail trends, along with his business acumen will position him for success in the jewelry and loan business. "I am excited to join forces with Baba and to have the opportunity to carry on the role as a brand ambassador our new company and build lifelong customers," says Juan.
Core Values: Integrity & Honesty. We are honest and ethical with everyone, maintaining the highest standards of personal and professional conduct.
Mission Statement: To provide our customers with the highest level of service and value in the jewelry and loan industry. We are committed to earning and keeping our customer's loyalty and trust.